Drone Photography & Videography
Businesses / Personal Projects
Marketers who use videos grow their business 49% faster.
87% of video marketers are satisfied with their ROI
Increase your chances of conversions by 370%.
Tourism & Hospitality
Drones are the perfect way to capture and market your businesses uniquity. Using drones, you can showcase the lines outside your store on opening day, highlight scenic locations around your property or business to attract more people, or even feature other luxury amenities that an area has to offer to make it even more compelling to drive in traffic.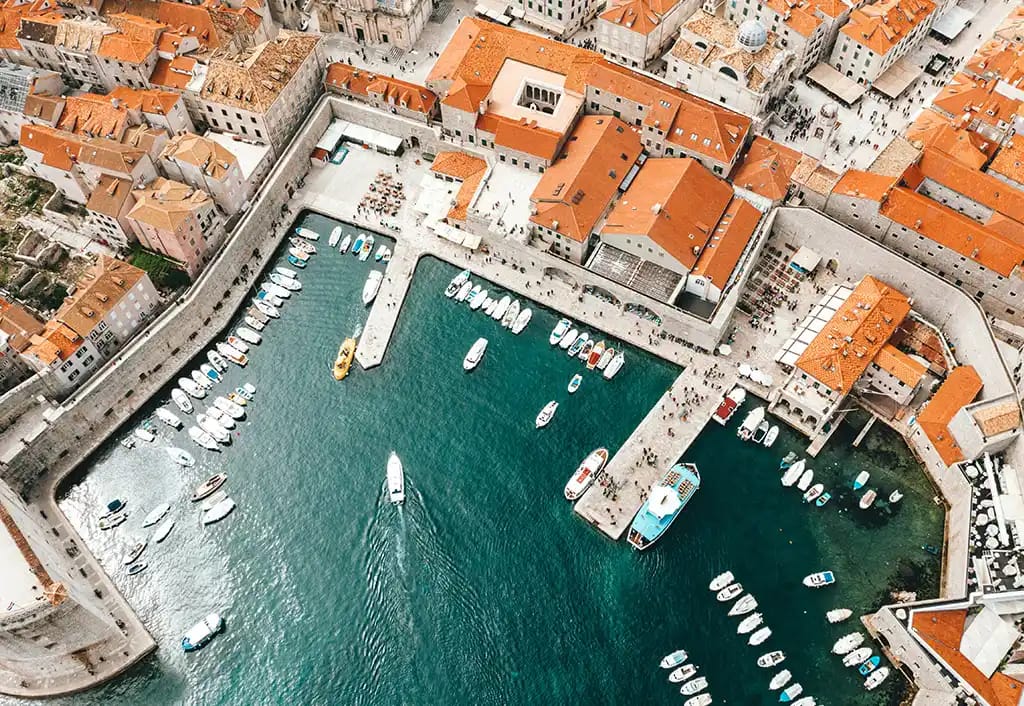 Hotels
Assist your customers in envisioning what it would be like to stay at your hotel. Use drones to highlight your most attractive hotel and/or resort features, such as pools, bars, gym, and other amenities that are a sure way to get peoples interest. The more you can showcase, the more likely you are to generate sales. Demonstrate the quality and processes of installing your technology step by step, allowing for great marketing material that you can later showcase to your current and potential clients.
Custom requirements? Message us on our chat bot and we'll get you a quick quote!
Aerial imaging is taking marketing by storm and for good reason. Drones can photograph and capture perspectives that people would otherwise never be able to visualize, and this opens up a plethora of ways you can create truly compelling content which you can use to market and sell your products or services. The internet is the first place a customer looks to find what they're looking for, and the business that is able to provide them with the most information, whether it be through images or videos, is the one that takes the cake.
Use aerial imagery to market in a multitude of ways, from google listings, newsletters, e-mail marketing, websites, flyers, posters and social media ads, the applications are never ending and the returns are much higher than your average photo or video!
Melbourne Metro
---
Get a quote to have writing, editing or animation added to your video!
Call out to location
UP-to 1 hour drone flight
5 edited images
Up-to 2 minute edited video
Regional Victoria
---
Get a quote to have writing, editing or animation added to your video!
Call out to location
UP-to 1 hour drone flight
5 edited images
Up-to 2 minute edited video
Frequently Asked Questions
Can't find the answer to your question? Don't hesitate to get in touch with us and we'll answer your enquiries to the best of our abilities.
Get in touch with us through our chat bot in the bottom right corner for an immediate answer, or send us a message through our form below!
Drone Imagery
1
I need more pictures or videos in my package, can you accommodate?
Of course we can! Either chat to us in the chat bot below, or send us a message through the quote form at the bottom with your project description, and we'll send you over a quick quote addressing your requirements.
2
What is your turn around time?
Our turn around time is on average a week depending on the amount of revisions or the complexity of editing required in the videos.
3
What kind of weather is ideal to shoot?
We avoid flying the drone on very windy or rainy days as it can damage the drone, but other than that, it depends entirely on the type of project you have and what your preferences are.
4
Do you charge for travel time?
Our pricing is flat rate, and we do not charge for travel time, breaks, or additional hours. You will only be paying what you have been quoted at the beginning of the job.
5
Do I need to be present at the time?
You don't have to be present at all, and only comes down to a matter of choice. Our drone pilots are professionals at flying, photography, and videography and will ensure your requirements are met.
Send us a message for a quick quote
Let's set you up for success!
We'll work with you and your brand to determine the complexity of your requirements, and how we can find creative and practical solutions centered around marketing strategies to enable inevitable growth. 
If you have a project you would like to discuss, drop us a message, and we'll get back to you in a jiffy.